Want To Know More About WBC?
We recommend that you visit one of our services on Sunday morning,
or that you come to ALPHA and meet some of our leaders
while learning about the discipleship journey at WBC.
If you need more info, fill out the form here
or send us an email at info@discoverWBC.com.
Connect with us virtually through FaceBook or Youtube.
Connect with our podcast.
Our discipleship podcast centers on developing disciples in the culture we live in by biblical principles.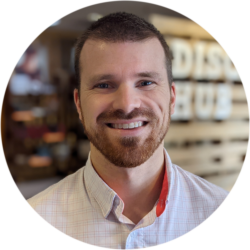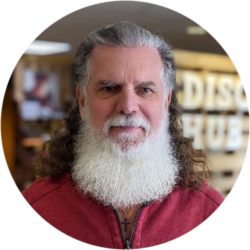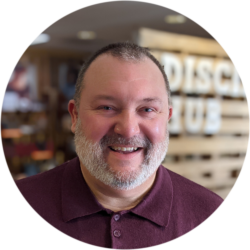 join us online or virtually
________________________________
Worship: 8:30am (Traditional), 9:30 (Contemporary) and 11:00am (Contemporary)
Kids: 9:30 and 11:00am in the Kid's Wing
Students: 9:30am in the Student Wing
Adult Groups: 9:30am and 11:00am in the Adult Wing
DISCIPLESHIP IS
OUR MISSION
the journey of a lifetime for eternity
________________________________
We would love for you to learn more about our Discipleship Journey. For now, if you are new, come worship with us, and ask a greeter about ALPHA. They will set you on the right path. If you really want to see the path we created for your journey, click below.
________________________________
Our mission is to make disciples who gather, grow, and go
to bring God glory and enjoy His goodness forever.
this is what we want to see
________________________________
We envision a biblical church that relentlessly develops and deploys disciples locally and globally.
We envision a church for all people, that breaks down barriers to provide a safe haven for spiritual, physical, and emotional protection.
The people are actively confronting oppressors, defending the oppressed, and providing for those who cannot provide for themselves.
We envision a church of disciples with imperfect people pursuing a perfect God.
The people are a diverse group of committed and obedient followers of Christ.
We envision a church that develops disciples from where they are to where God has for them.
We envision disciples who are trained from hearing the gospel to preaching the gospel.
We envision a church that deploys disciples to serve the church, the city, and the world while making disciples, planting churches, and revitalizing churches.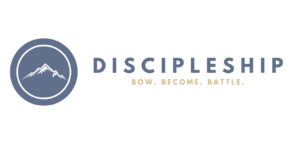 Need a Discipleship Resource? Borrowing a Discipleship Resource?
Request your Resources below.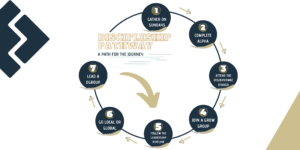 Discipleship Training Notebook
B3 Guide Virtual Training
The goal of this fast is to draw near to JESUS through a reset of HEALTHY rhythms that fosters BIBLICAL living.
Resources: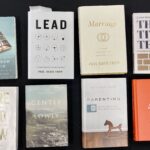 Jesus has freed you to experience the blessing of sabbath rest. We are no longer bound by the old covenant to forcibly obey the law of sabbath, but rather we have the freedom to enjoy the blessing of sabbath. Here are some tips and a video overview of sabbath.
Plan ahead on your calendar
The length of sabbath is not a law, it's a freedom, thanks to Jesus and the new covenant He secured
Most people sabbath for a day as it was the model in the Old Testament, but again this is your delight in God and His creation, not a law
Be intentional with your plans to honor rest
Be on board with your family
Sabbath should be the best day of your week as you enjoy God's creation
Get outside and thank God
Be present with friends and family
Pray throughout the day with friends and family
Make people aware of your rest because they will delight in giving you the opportunity to rest
Make food an experience of delight rather than labor (i.e. cook together, eat whole foods directly from God's creation)
Rest is not sleep, rest is enjoying God's blessings and His creation, sleep is only a component of that delight
In order to honor God, we must honor the creation He has given us, including our bodies. For some, that requires exercise, for others their job is their exercise. Regardless, I want to give you a few tips towards physical health. But, talk to your doctor before you do anything different.
Stretch well in the mornings and evenings
Eat to give your body great fuel (simplified objectives: good fats, whole carbs with fiber, high protein, low sodium and sugar)
Cardio + Lift + Balance = Healthy Exercise
Youtube has tons of free options for exercises
One day of exercise can simply be a recovery day of stretch and moving around lightly
Other thoughts:
If you haven't studied bible study, prayer, and meditation through ALPHA, a Group, or DGroup, consider reading Habits of Grace before you do the 7 Fast. It can help you in every aspect of this fast.
I also read a few secular books on physical health in my own personal journey simply for the medical side of health and fasting. One book in particular is called OUTLIVE by Peter Attia. Obviously I'm no expert on this matter nor can I claim that the book is wholly correct, yet I do think it is informative and offers pieces of wisdom for life.
No book is perfect, the resources I mentioned might have things you and/or I differ from, but they also offer a substantial amount of wisdom from scripture for life.
My hope in this 7 Fast is that you draw closer to Jesus and learn more and more how to live like Jesus of Nazareth on earth in all respects of health. May we truly be the salt of the earth, the city on a hill, the light in the darkness.